TRUMAN EARLY COLLEGE
Available Courses
If you would like to study at Truman State University while still in high school, you may apply discounted pricing to any course in the Truman catalog for which you are academically qualified. Generally speaking, unless certain pre-requisites are met and faculty approval has been granted, as a high school student you should only be taking 100-level and 200-level courses. These are also the most transferrable courses in any University's catalog.
Any course below that has the CORE 42 icon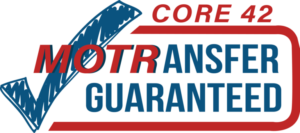 next to it is approved for the CORE 42 transfer library and is guaranteed to count at any Missouri public college or university. Most other courses will also transfer, but we recommend checking with the receiving institution first to verify whether the course will transfer and what requirement it will fulfill.
To search the full catalog of Truman courses, you can explore our Current Course List. Select the term (Summer 2020, Fall 2020, etc.) in the drop-down menu. In the next screen, select the subject area in which you are interested and hit "Class Search" at the bottom of the page. If you want to search ALL courses, you can highlight all of the subjects while holding down the CTRL key on your keyboard.
Online courses are designated by "Online Instruction" in the Schedule Type field. The location of the course will read "World Wide Web ONLINE." If you are uncertain about whether a course is online or on-ground, or if you have any other questions, do not hesitate to contact our office at institute@truman.edu. Some courses meet in "real time" via Zoom, so be careful to look at the listed time and location of the class meeting to be sure you can attend.
SPRING 2021 Online, Competency-Based, and Dual Credit Courses
Online Courses: Please contact the Institute for Academic Outreach at 660-785-5384 or at institute@truman.edu for assistance. 
Competency-Based Mathematics (Through High School Partnerships)*

MATH 156 – College Algebra
MATH 157 – Plane Trigonometry
MATH 186 – Precalculus
Dual Credit Mathematics (Through High School Partnerships)*
MATH 198 – Analytic Geometry and Calculus I
MATH 263 – Analytic Geometry and Calculus 
More Opportunities
To check the available sections, available seats, and course schedules, visit the Open Course List and select the term you are interested in from the drop down menu.  Click SUBMIT.  Then select the subject you are interested in (or hold down CTRL and highlight multiple subjects) and hit CLASS SEARCH at the bottom of the page.  Competency-Based Mathematics and Dual Credit Mathematics courses will not appear in the list.
---
*Requires a formal school partnership and a matching high school class or designated school proctor/qualified instructor.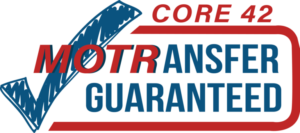 For more information on Missouri Higher Education Core Transfer Curriculum
(CORE 42), visit dhewd.mo.gov/core42.php