Truman Early College
Dual Enrollment by Design
Affordable, High-Quality College Education For High School Students
Early College provides high school students with the opportunity to earn college credit before graduation.
• Missouri high school students are eligible to take many of Truman's 100- and 200-level classes.
• All courses count toward a Truman degree and are also widely accepted at other institutions.
As a high school student enrolled in a Truman State University course, you are eligible for special rates. The cost is $85 per credit hour.  Those who qualify for federal reduced or free lunch programs may receive up to nine credits at no charge. Additional costs may apply for required textbooks, software and other course materials.
---
Registration for Spring 2023 is Currently Open
Courses with the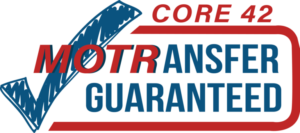 designation are transferable to any public college or university in Missouri, and many private institutions.
To find class descriptions, go to our University Catalog.
Spring 2023 Online Dual Enrollment Courses
Asynchronous Courses
The courses listed below are fully online based upon your schedule
*Prerequisites or placement testing required.
Agricultural Sciences
AGSC 180 – Introduction to Equine Science
Art
ART 101 – Observational Drawing
Communications
COMM 170 – Public Speaking 
Computer Science
CS 170 – Introduction to Computer Science
Economics
ECON 200 – Principles of Macroeconomics
English
ENG 280 – Film Form & Sense
Geography
GEOG 111 – The Geographic Perspective 
History
HIST 1012 – World Civilizations II
HIST 1105 – US History II
HIST 2100 – US Institutional History (1 credit class, Missouri Statute)
Linguistics
LING 238 – Introduction to Linguistics
Math
MATH 156 – College Algebra
*MATH 157 – Plane Trigonometry
*MATH 186 – Pre-calculus
Modern Languages
*FREN 121 – Elementary French II 
*SPAN 102 – Elementary Spanish II 
*SPAN 201 – Intermediate Spanish I
*SPAN 202 – Intermediate Spanish II
Music
MUSI 101 – Music Fundamentals
MUSI 204 – Perspectives in Music: Classical 
MUSI 205 – Perspectives in Music: World Music
MUSI 207 – Perspectives in Music: Jazz & the American Experience 
Philosophy & Religion
Psychology
PSYC 166 – General Psychology
*PSYC 266 – Experimental Psychology
Statistics
STAT 190 – Basic Statistics
---
Synchronous Courses
The following list of courses meet virtually on the days and times specified.
English
ENG 206 – Literature of Intellectual Disability
Monday, Wednesday, Friday 12:30-1:20 pm
---
*Prerequisites or placement testing required.
Courses with the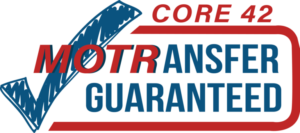 designation are transferable to any public college or university in Missouri, and many private institutions. For more information on Missouri Higher Education Core Transfer Curriculum (CORE 42), visit dhewd.mo.gov/core42.php.
To check the available sections, available seats, and course schedules:
Visit the Open Course List and select the term you are interested in from the dropdown menu.
Click Submit.
Select the subject you are interested in (or hold down CTRL and highlight multiple subjects) and hit Class Search at the bottom of the page (NOTE: Competency-Based Mathematics and Dual Credit Mathematics courses will not appear in the list).
Next Steps
Interested in taking one of these courses? See Applying for Classes>
Request more information
and start your enrollment
Costs
All courses cost $85 per credit.*
Students on free and reduced lunch take can take up to 9 credit hours free.*
*Textbooks and software cost extra
Format
Most courses are available online or via specialized software platforms.
Advising
All students are eligible for academic advising, college planning assistance, and special workshops/webinars on planning for college success.
FEATURED STUDENT
"I improved my ability to manage my time, and I got a taste of what taking a college-level class is like…It was also one of my first experiences with a high-level online learning system and made the transition to classes in college with online components easier."
—Ethan Kershaw
Read Ethan's story>
FEATURED PARTNERSHIP
"I was looking for an opportunity for MORE students to participate in college-level mathematics courses. The CBM program would allow us to expand the number of students we could serve with College Algebra, Plane Trigonometry, and Precalculus and add the opportunity to earn college credit."
—Shawn Logan, Mathematics Teacher
Read about our partnership>

We're Here to Help
Our team can answer your questions.
Email us at institute@truman.edu or call us at (660) 785-5384.
Truman Early College Programs
Institute for Academic Outreach
Truman State University
100 E. Normal Ave.
Kirksville, MO 63501